About us
The origin of Faith for Animals could be traced back to the campus of National Taiwan University, 2007.
There were many stray dogs, as well as frequent dog births and deaths on the campus.
Catch-and-Kill was the primary, yet ineffective, policy for stray dogs problems.
The founders of Faith for Animals, who were students back then, proposed the "Trap-Neuter-Return" policy to the university, which then succeeded in many ways: human-dog conflicts decreasing, dog population stabilizing, less dog suffering, and no more killing needed.
Since the initial achievements, we never stopped exploring the possibilities of expanding this successful scenario to other places. Officially founded on Jan. 30th, 2016, Faith for Animals (FFA) is now consisting of a group of people who have absolute determination to resolve free-roaming dog problems in Taiwan.
We believe that "High-intensity Sterilization Campaign" is the solution of choice, and have already implemented it in Taipei, NewTaipei, Keelung, and Taoyuan.
High-intensity Sterilization Campaign
Home Visits : the key to successful dog population management
Home visits is a systematic method to locate all the unsterilized female dogs within a region. We divide all the roads in a region into several routes.

Each investigator will do one route at a time. Every house/farm/factory/graveyard…etc. on the route would be searched for signs of dogs.

Smartphones make it easier to navigate along the route and record collected information electronically. By finishing every route in a region, a thorough dog survey would also be accomplished.
Five steps of the High-intensity Sterilization Campaign
➤1.Dog population survey, resource inventory, and setting up schedules
➤2.Collecting signals of dogs: receiving reports (passive method) and home visits (active method)
➤3.Catching unowned dogs and persuading dog owners for sterilization
➤4.Neuter, vaccination
➤5.Return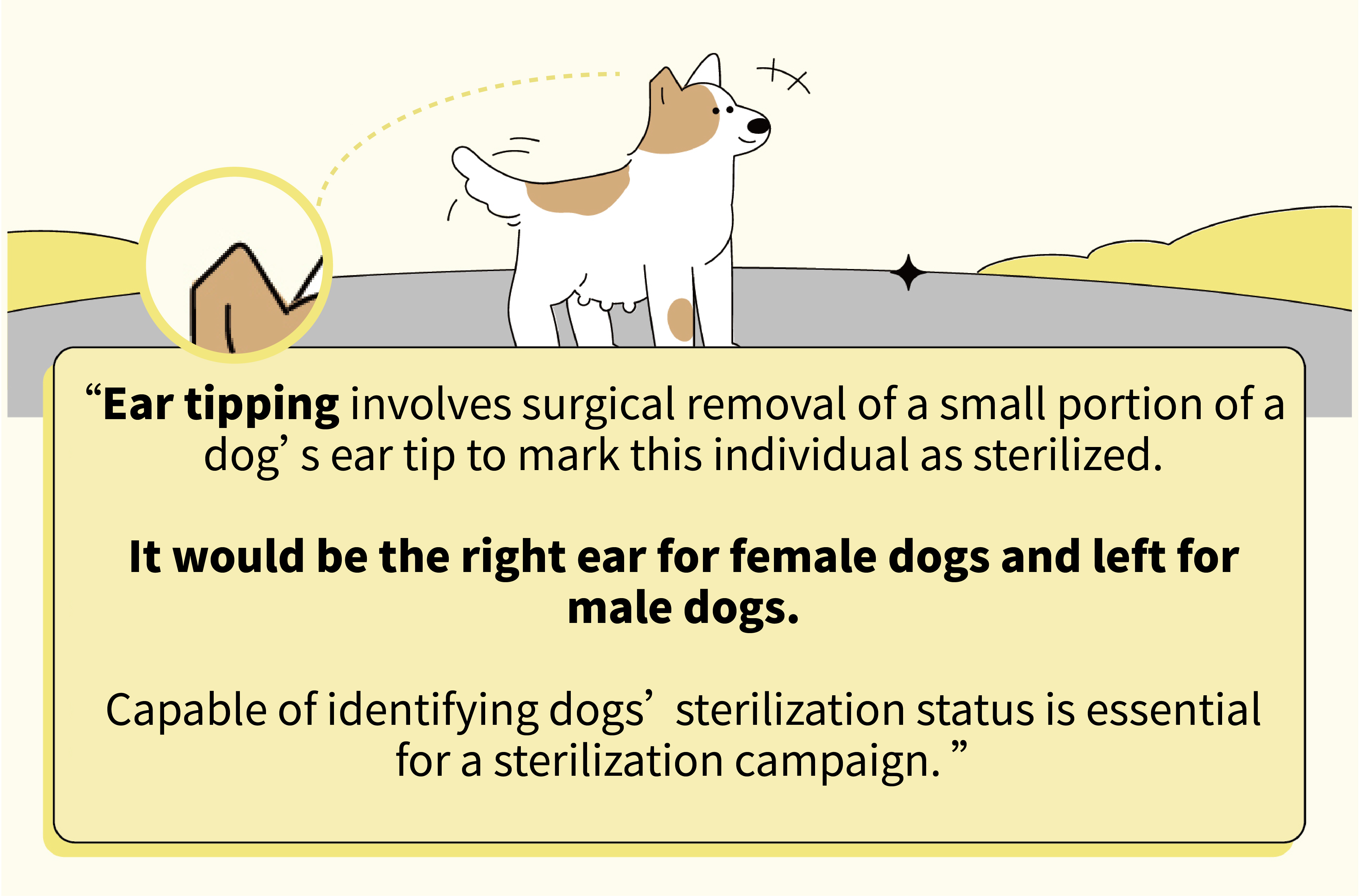 More videos of our fieldworks!
Theories behind our sterilization campaign
High intensity sterilization campaign was originally inspired by a British organization called ICAM.
Its scientific approach to roaming dog population management has successfully solved stray dog problems in numerous developing countries.

Our team attended a conference held by the organization in Kenya in 2018.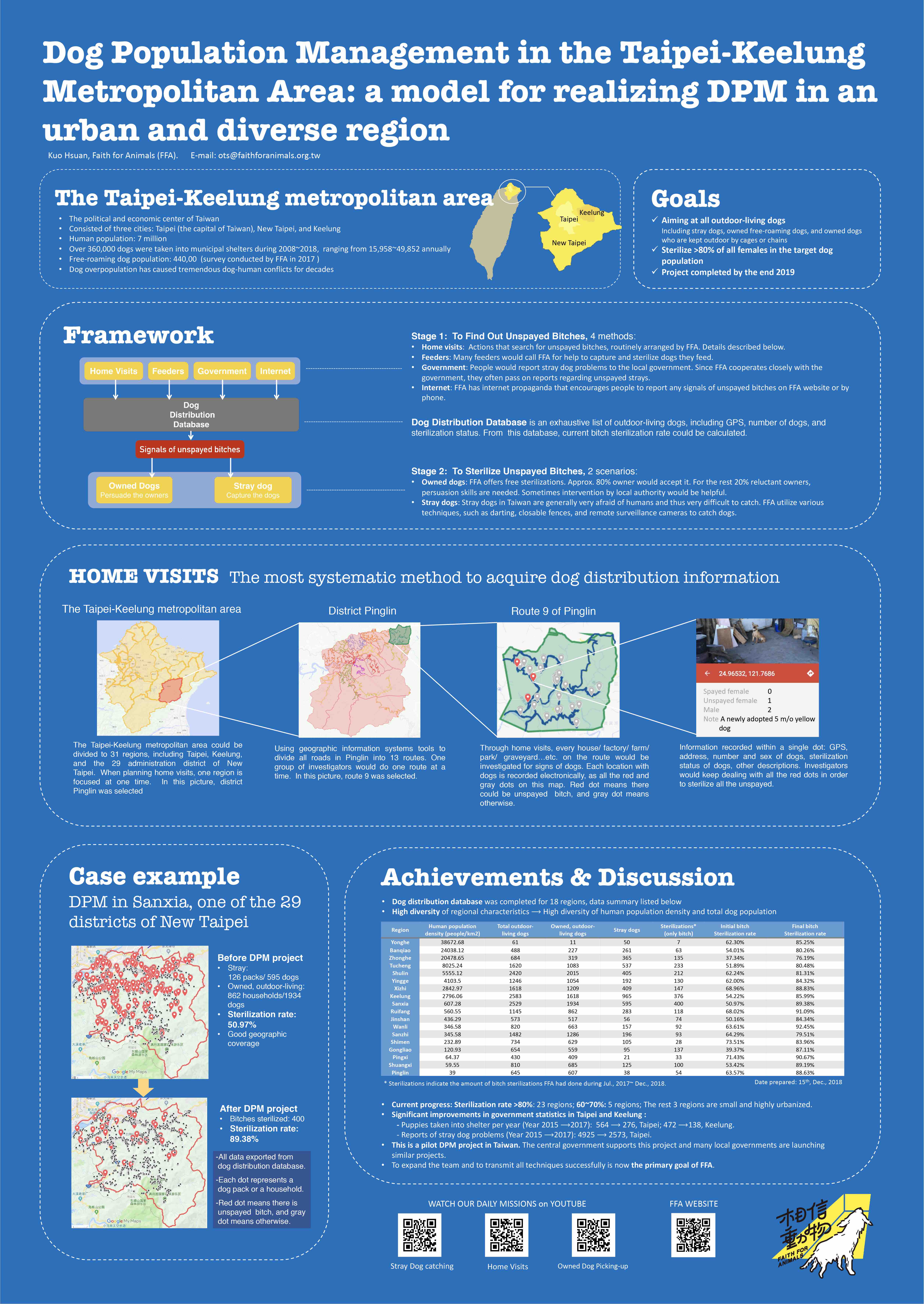 Achievements
Change Is Happening!
With the expansion of the High-intensity Sterilization Campaign, the number of dogs captured by the municipal shelter is decreasing, and public complaints for dogs also have been reduced.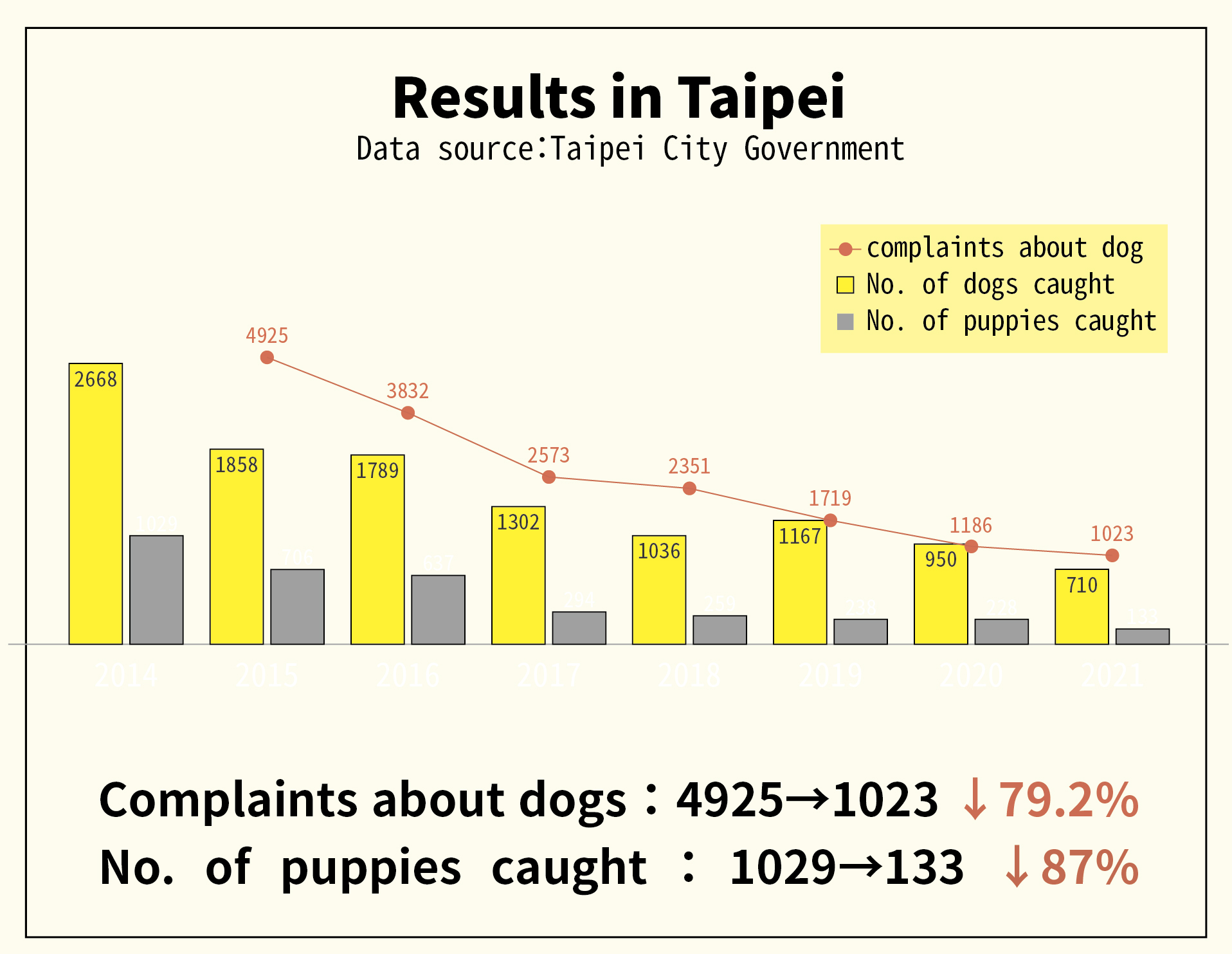 Please contact us if you have any questions!
info@faithforanimals.org.tw